Care
DocX
Elegant, intuitive, customizable patient forms on any device, interfaced with your practice management system
Perfect patient check-in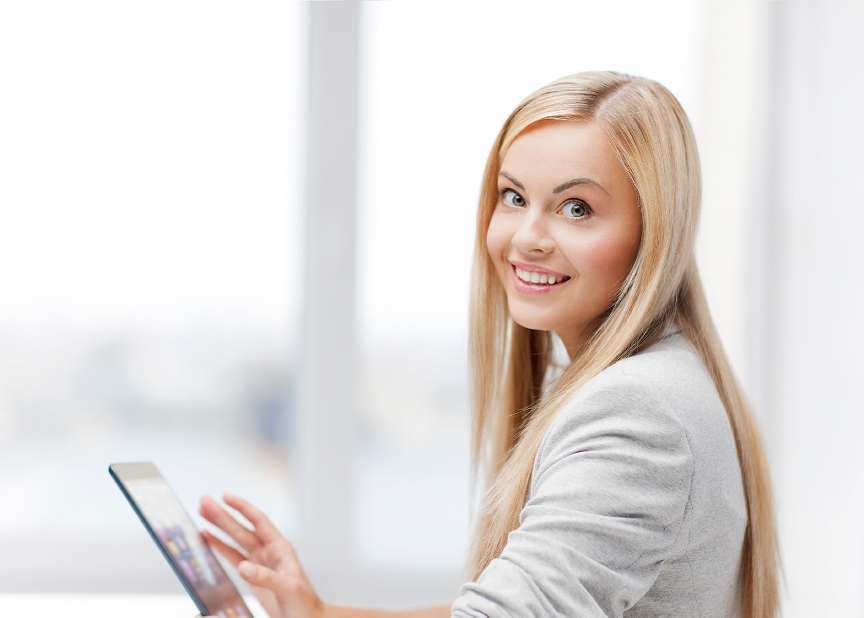 Gather all patient information you need to provide the best care.
CareDocX forms can be completed anywhere, by patients or staff. Our intuitive architecture is built for phones, tablets or computers.
Generate gender and age appropriate forms, with any question you need answered. You can have as few or as many forms as you need.
Our forms speak your patient's language. If your practice is bilingual, so are your forms! You have complete control.
We have partnerships with market leading Practice Management Systems allow for direct interface of forms and check-in tablets into your system.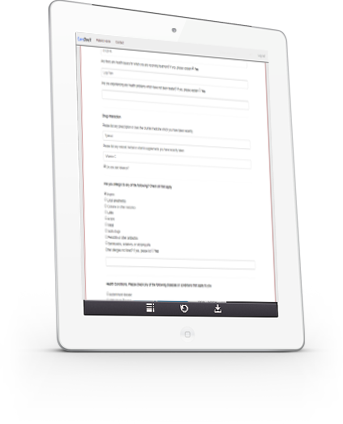 Key Features
Our products are built with the latest technology utilizing the strictest security for your peace of mind.
Compatibility
Our forms are engineered to work on any device. Patients can use a phone, an Ipad, a pc, or a check-in tablet in your office. Your forms look great everywhere!
HIPAA Compliant
We take security very seriously. Your data is encrypted and safe. We strictly follow NIST Standards for Information Systems Security in a healthcare environment.
A Business Associate Agreement is provided upon request.
Developer API
Our API is currently in Beta Testing stages. We aim to expedite patient check-in by interfacing our technology with the practice management system. If you are a developer with a mature healthcare product, we have a turn-key solution for you. Contact us for more information
Customization
You can use our pre-built forms, customize them. or create new forms for health, practice management or financial purposes. If you are a bilingual practice, our forms are too. Our service is universal, because no two practices are alike.
Experience
Our development team has decades of combined e-health related experience, with an excellent track record for innovation. Our products are developed to address efficiency problems in the healthcare industry.
Cloud Technology
We leverage Microsoft's Azure Cloud technology to create cutting-edge services that are secure, redundant, and always available. We are constantly monitor for security and performance issues. We offer you a 99.5% uptime guarantee.
Easy To Use
Ease of use is an important goal to us. Our forms are simple to use, and follow design guidelines to make the process very efficient for your patients. Our forms can be completed up-to 50% faster than paper forms.
Cumulative Savings
Automating your forms saves your staff time by eliminating a flood of paperwork. CareDocX forms are always available for your review, as you need them. Our reasonably priced service offers you a clear positive monthly return on investment.
Data Security
Our infrastructure permits you to avoid the extra burden of storing this data in your office, along with the HIPAA implications. Our database servers are redundant, encrypted, always monitored and tested. Data security is monitored around the clock.
Contact Us
770-504-4800
Our product is currently in invitation only release, please contact us for availability.